Mitsubishi Motors Business Advantage
Vehicle plan
Whether you're a tradie running from site to site, or a road warrior clocking up Ks for work, Mitsubishi Motors Business Advantage is a vehicle plan that gives you a better way to manage your vehicle.
One monthly invoice
It's like having a subscription to a streaming service. You get a brand-new vehicle while only paying one monthly invoice that covers rego, service, maintenance and more, keeping you free to take care of business.
Fleet pricing
It's risk free, cash flow friendly, and a big paperwork reducer. Better still, it attracts National Fleet pricing regardless of the size of your ABN registered business.
CUSTOMER STORY
Mitsubishi Motors Business Advantage and Miller's Roofing
Watch how our vehicle plan helped put 6 vehicles on the road for Keith & Karina Miller and their roofing business in South Australia.
Download Brochure
---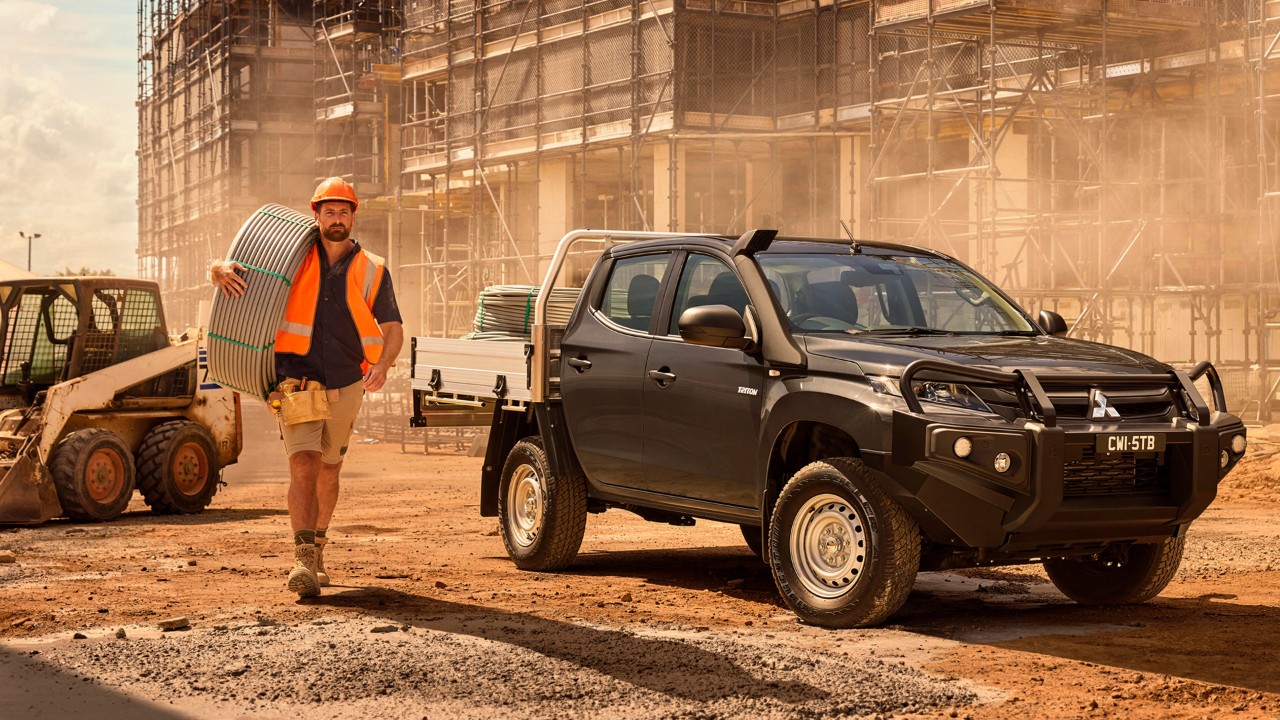 Incorporate operating costs
National fleet pricing
Have your small business treated like a big business with national fleet prices built into every lease. That makes a big difference to the overall operating cost of a vehicle, and your business's bottom line.
Contact us
Read Our FAQs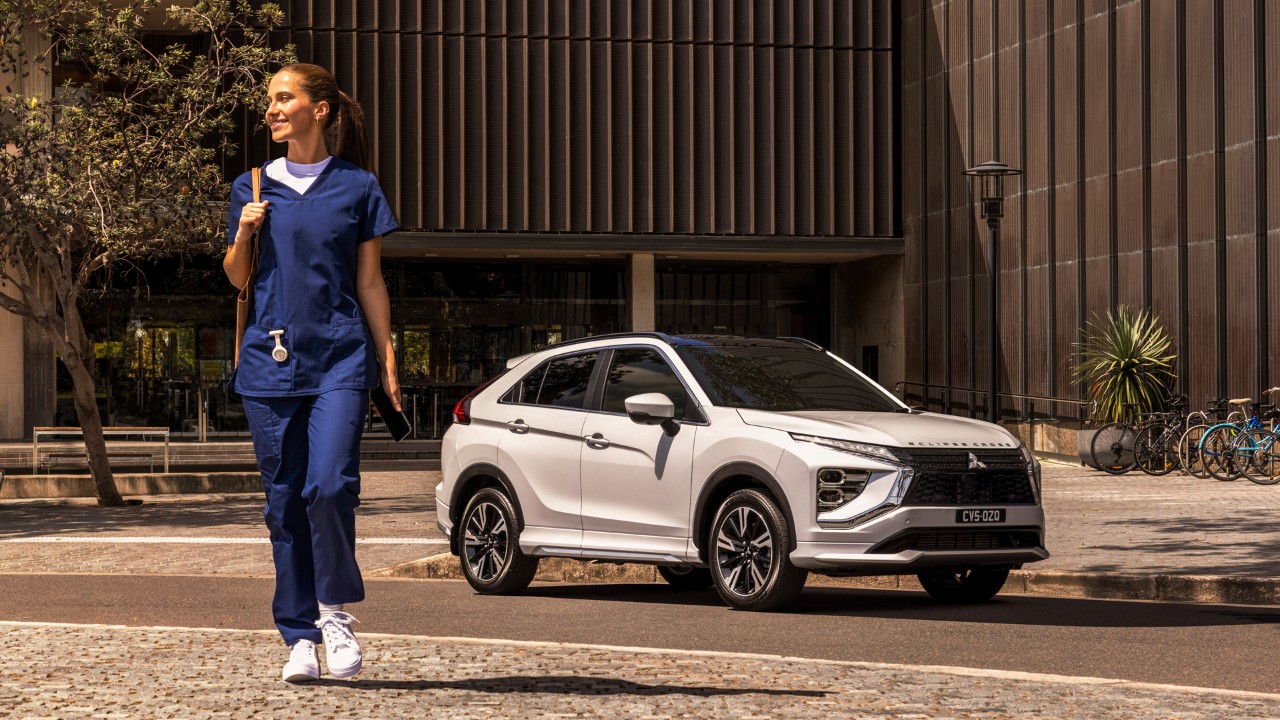 Free up your cash
Buying a new vehicle can set your business back with a big cash hit. So don't do it. Spread the cost over time with single monthly payments and use the upfront money you saved for other things.
Contact us
Read Our FAQs
Flexible lease term with no up-front deposit
Flexibility is king with a Mitsubishi Motors Small Business Vehicle Plan. You can set the length of the contract to suit your needs (from 12 months to 60 months), choose any new Mitsubishi with your choice of genuine accessories, and at the end of your contract, you decide whether to replace your vehicle or extend the contract.
It's good to know your business doesn't have to fork out a cent up front for your vehicle fleet management. You simply start the contract after which you pay one monthly invoice that takes care of everything - rego, service, maintenance, roadside assist, accident management and even a relief vehicle all included.
Contact us
Read Our FAQs
Mitsubishi Motors Business Advantage Quick Guide
Pick your new Mitsubishi
Accessorise
Trade in your old vehicle
Choose optional services
A little paperwork
Drive away
One monthly invoice
Return and restart
The Range
Mitsubishi's range includes stylish SUVs, rugged 4WDs, versatile utes and vans. Every vehicle delivers reliability, quality, and work for your business as hard as you do.
View Our Range
---
ABN registered and interested in a Business Advantage Operating Lease?
Ask one of our experts a question or call 1300 020 272 between 8:30am and 5:00pm AEST Monday to Friday.
Contact us
Read Our FAQs
---
Documents for existing customers
Fair wear and tear for SUVs Downdload PDF
Fair wear and tear for Light Commercial Vehicles Download PDF
---
C9 Information is current as at May 2019 and is subject to change. Applicants must have a valid ABN. Choice of lease term from 12 months and to 60 months with a maximum of 200,000kms over the lease term. All applications are subject to credit approval criteria. Terms and conditions, fees and charges apply. The information is general in nature and does not constitute financial or tax advice. Independent advice should be sought. Mitsubishi Motors Business Advantage operating leases are provided by Mitsubishi Motors Business Advantage - FP (ABN 63 006 706 832).

C10 Subject to fair wear & tear and excess kilometres.